7 INCH COMMERCIAL GUTTER GUARD - 72 FT. (6.5 IN. DIA.)
Regular price
$ 438.00
Sale price
$ 350.40
Unit price
per
Sale
Sold out
Save 20%
Packaged In Convenient 3 Ft. Lengths (Excluding Sample Packs)

Packs also include 2 x 18 inch sections for use where shorter lengths are needed.
Durable Quality Construction Since 2004

Galvanized Steel Wire

UV Protected Polypropylene Bristles

Made in the USA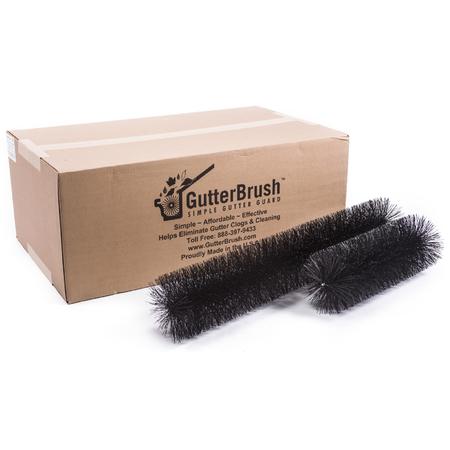 Gutter Guard For Large Gutters
Keep your large gutter from clogging with our simple leaf guard for 7 Inch gutters which has an actual diameter of 6.5 Inches.
Easiest Leaf Guard; full length gutter strainer.
Debris cant clump, flow or clog 
7" Super Gutter Guard, 7" K-style Gutters
Gutter guard for steel building gutters, aluminum, copper
Does not touch the roof
Gutter Guard for slate roofs, custom gutters
Our gutter guard installation requires no fasteners and therefore no tools; just slide it into the gutter, fill the entire gutter with 3 foot sections and you are done! Eventually, it is easy to clean and renew too. Reuse it, because it lasts over 15 years in the gutter!  Its Quality constructed, "tried and true" and made in the USA since 2004!.

Want Samples ? 3 different sizes in one pkg.

Commercial Gutter Guard 72 Ft. 
Includes 72ft. of our 6.5 In diameter (22 x 3 ft. pieces and 4 x 18 in. pcs)
Weatherproof: UV protected bristles, galvanized steel core, 10 yr. Material Warranty

Measure

Measure gutter across the top from the back to the front lip. (Most residential gutters are 5 inches) Measure total footage of gutter protection needed.Select combination of packs to meet total footage needs.

Install

Simply slide lengths end to end filling your gutter channel. Can be bent around corners and folded back into itself to create shorter custom lengths. No tools, cutting or fasteners needed.

Relax

Enjoy peace of mind and freedom from clogged gutters, regular gutter cleaning and water damage.
Trusted By Aluminum Gutter Guard Experts: