Gutter Guard Installation that's the easiest!
Fill the whole Gutter, leave it in place year round!
Step 1: Gutter Cleaning
Perform a gutter cleaning, assure gutters and downspouts are flowing
Step 2: Install GutterBrush
Slide GutterBrush under the gutter brackets; bending around corners. Fold or cut the last piece.... so easy!
Gutter Leaf Guards that are Simple
Just lay the brush gutter guards right over downspouts and gutter outlets to avoid clogging.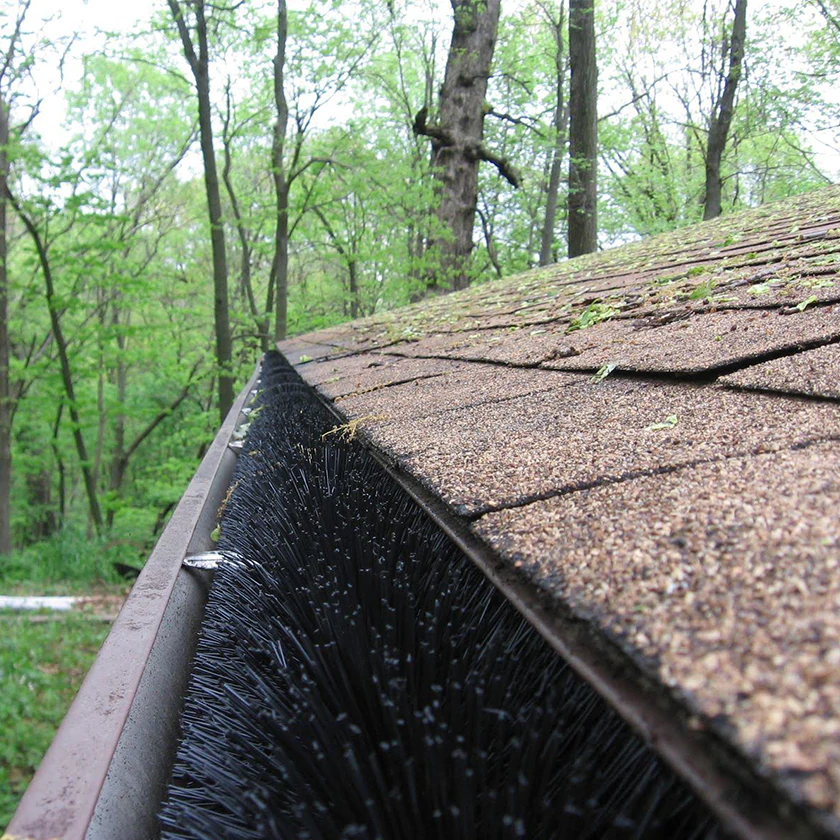 Easy DIY Gutter Guard Year Round
Most gutter leaves and debris blow past and over; or it breaks down and degrades to smaller particles that flow through.
Gutter Guard Installation for Every Gutter
Gutter protection for all existing and new gutters, 5 brush gutter guard sizes to fit all gutters.
Gutter Guard Installation for Everyone
If you can climb a ladder and do gutter cleaning, you can install our brush guard.
Brush Gutter Guard Fits All Common Gutters
Most Gutters in the USA are standard size, common 5 inch or 6 Inch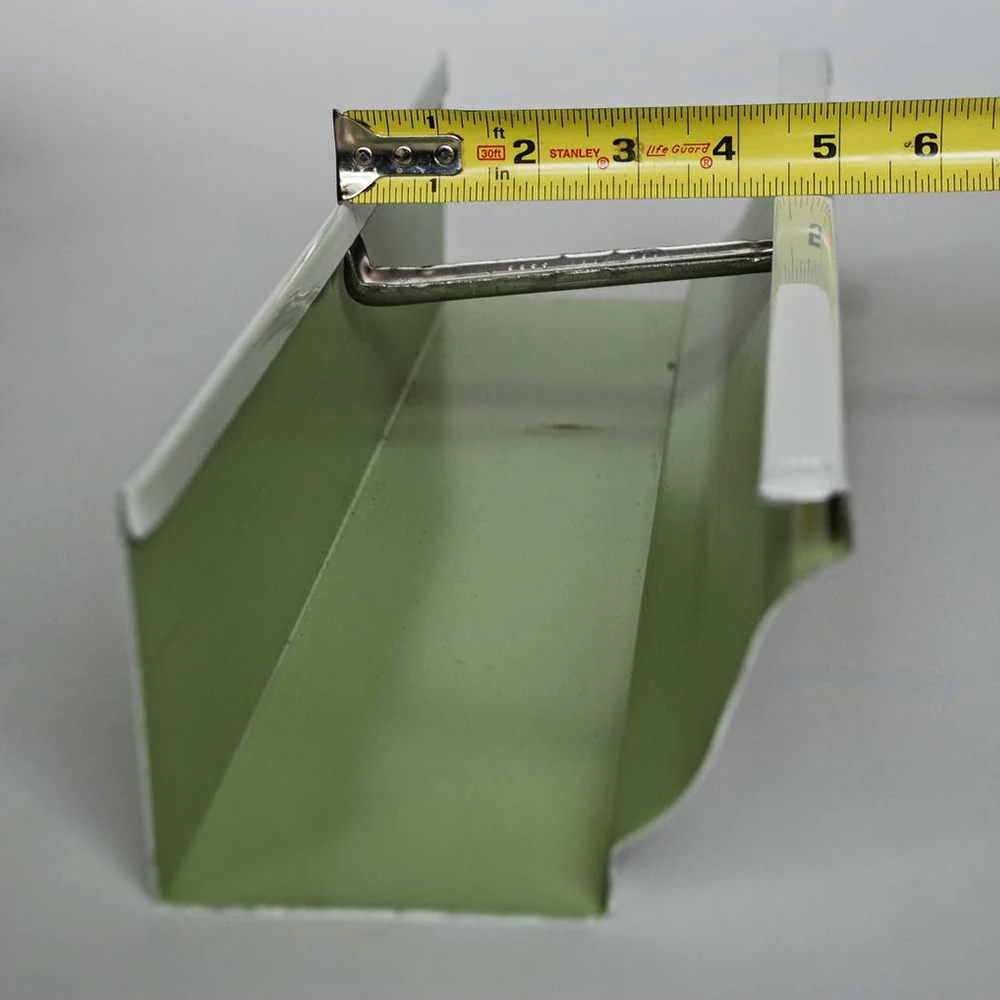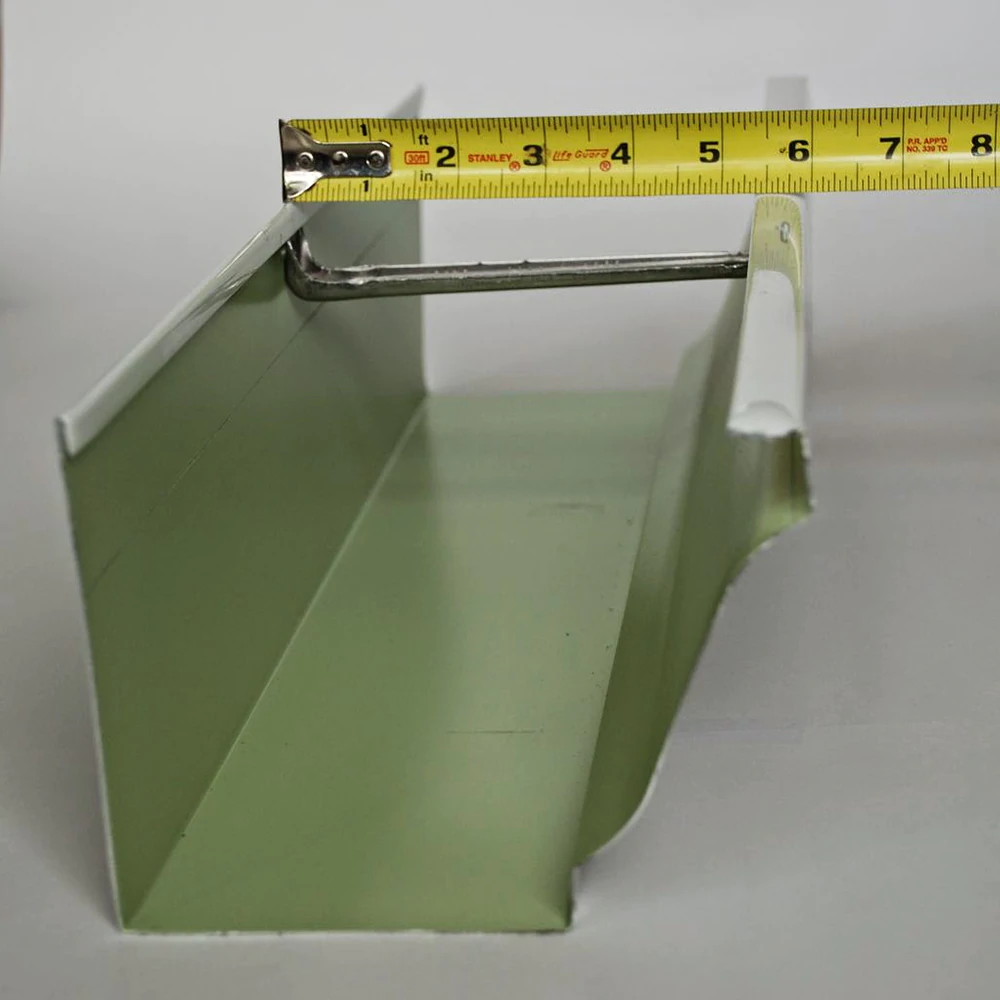 2nd Most Common, 6 Inch Gutters
After 5 Inch, the next most common are 6 Inch gutters, just bigger. Does your gutter look like this?
Click - for 6 Inch Common Gutters
Not a Standard Gutter? Not Sure of Gutter Size?
Don't Like Ladders? Need an Installer?
If you need help with your brush gutter guard installation, get help from anyone who does gutter cleaning like like your local handyman, painter, landscaper, roofer, gutter cleaning company, or friend with a ladder.
Click to search for an Installer
Best Gutter Guard for All Gutters
Our Brush Gutter Guard requires no change to existing gutters; works best with properly installed sloped gutters with the right number of gutter outlets and gutter downspouts
See Brush Video After 4.25 Yrs.