The Three L's to Make Your Home Safer - Home Upgrades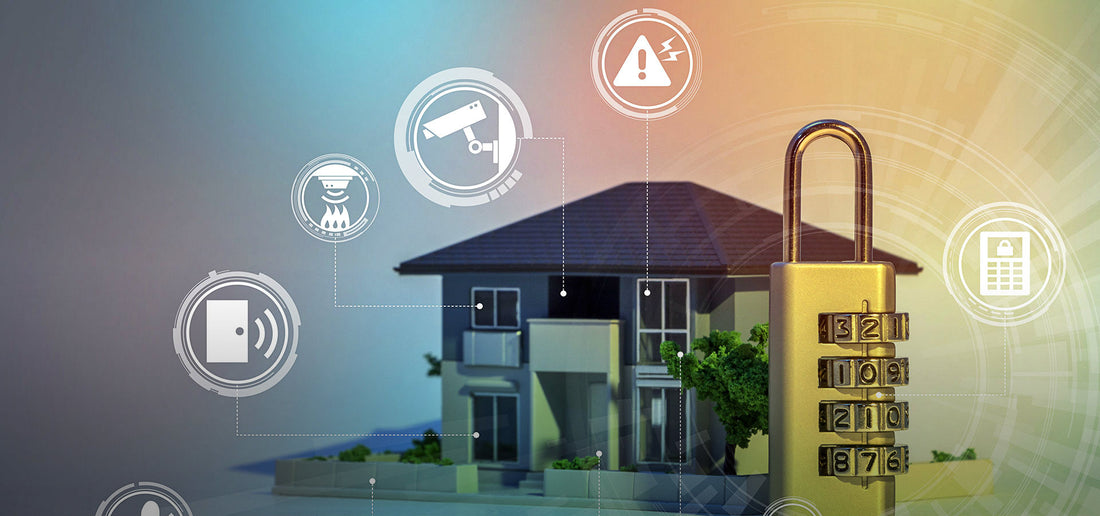 There's no place like home to make us feel safe, relaxed and comfortable.  Even after being on a fantastic vacation it always feels good to walk through that door and get back to the familiar surroundings and routines of your life at home.
Whether you are home or away it's always a good idea to take precautions to ensure that your castle is secure and not an easy target for criminals.  Here are a few simple home safety tips to help keep your home sweet home safe and secure. Remember the 3 L's
Locks

- Locking door and windows seems obvious, but it's surprising how many thieves are able to enter target homes from a simple unlocked door, window, bulkhead, etc…   Doors can be made more secure by adding deadbolts, security bars or using a simple dowel rod to prevent sliding doors from opening. There are also an abundance of new

"Smart Locks"

with keypads, fingerprint scanners, and other technology to help secure your doors.
Lights

- Burglars prefer the quickest, easiest options and that means looking for homes with no signs of homeowners present.  A well lit house with exterior and interior lights shining is enough to discourage most criminals. There are many simple options and tools to ensure that your home looks active and lived in.  Timers,

smart plugs

,

fake TV's

and motion lights are just a few choices to reduce the chances a thief would see your home as a potential target.
Literature

- Another inexpensive but effective deterrent against burglars is a simple sign or sticker telling the world that you have a security system.  Whether it's true or not, this makes your home that much less appealing to a potential criminal. Stickers on a window or a sign in the yard can be enough to take your home off their list and you can really scare many crooks away with

fake security cameras

to make them believe they are being recorded.
Here are some additional simple things to keep in mind as you are working to make your home as safe and secure as possible.
Install and test smoke and carbon monoxide detectors and alarms. Replace batteries annually.

Keep a fire extinguisher in the kitchen and on each floor. Know how to use them.

Make sure hazardous materials and medications are locked up and childproof.

Meet and know your neighbors. They will be more likely to notice unusual activity at your home.

Maintain your home exterior and avoid easy places for a burglar to hide.

Pause your mail / deliveries when you are away. Avoid piles of mail or packages building up.

Keep valuables hidden in unexpected places. The first place thieves check are desk drawers, bedside drawers and underwear drawers.
There are many more simple tips and tricks to make your home safer, but the three L's are always high on most lists. Locks, Lights, Literature.