Home Maintenance Projects Before the Snow Falls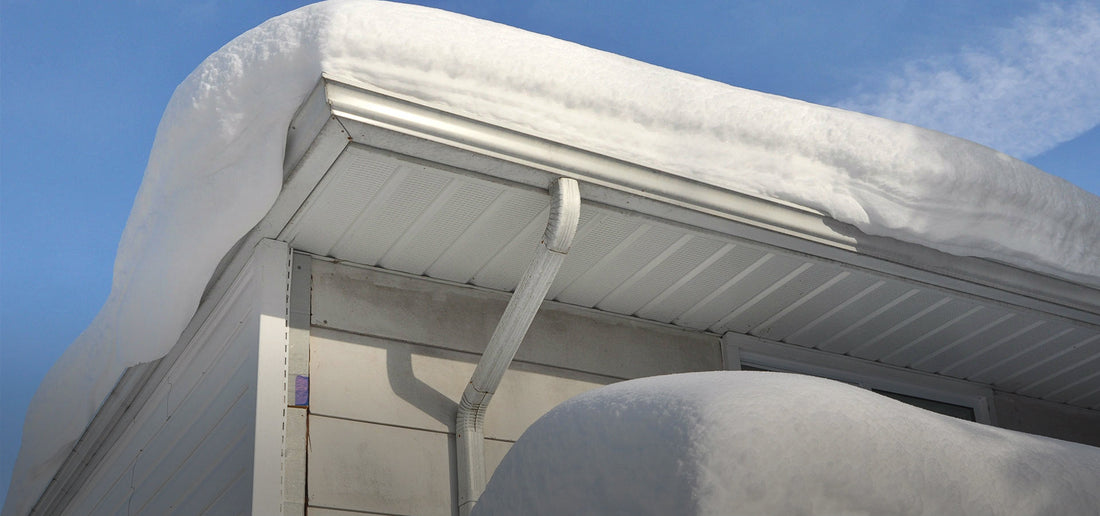 Does the thought of image conjure images of you curling up by the fireplace in your favorite bunny slippers and sipping hot chocolate? Before you can enjoy passing those long winter nights in the house cozied up, you should first ensure that your home's exterior is ready for the cold days that are just around the corner. That's right. There's only a little time left—the snowy season is fast-drawing near, and most people can't just wait to behold the sight of that first snowfall. It's quite a cozy season, yet it can be destructive if effective preventive measures aren't put in place.
As a homeowner, it's definitely the worst time to be hit by a major exterior home maintenance problem. For many of us, accessing the exterior of our home in the snow is an unsafe and almost impossible proposition. So, start by looking out for the seemingly small problems—which if not worked on right now, can quickly turn into the nightmare of attempting crucial home repairs during the cruelty of the winter weather.
Here are five easy-to-do projects to ensure that your home stands the test of the season.
1. Roof Inspection
Roof damages are bound to occur considering the harsh weather conditions that this vital part of your home is forced to endure over the seasons. It's, therefore, necessary that you inspect your roof for any possible damages before and after every season.
Head to the rooftop, sweep away any accumulated leaves or debris so you can see the symptoms of imminent roof problems. Carefully look for:
Mold or mildew
Nails that have backed out
Cracks in the caulking
Loosened flashing or trim
Loosened shingles
Missing or torn shingles
Trees rubbing on the roof or soffits
These are all signs that you are in immediate need of roof repair or replacement, depending on the severity of the issue identified. Please note that roofing work is usually not a simple DIY project. Invest in a professional service now, before it gets any colder.
2. Clean Your Gutters
Clogged gutters are always a problem in the waiting. When there isn't sufficient runway for the rainwater, it can definitely cause roof damage due to the formation of dangerous ice dams. Of course, the water could also overflow the sides of the gutters and cause weakening of your home's foundation alongside causing extremely costly flooding damage.
Consider eliminating any clogs from your gutter system and thereafter protect them with the GutterBrush simple leaf guard to ensure clear gutters.
3. Consider Trimming the Trees around Your Home
Don't wait for the weight of ice to bring trees falling onto your roof as this is a disaster on its own. If possible, bring down any seemingly decaying or dangerously standing trees next to your house to avoid them falling onto your roof and hence leaving you battling with expensive repair costs.
Also, trim the overhanging tree branches to prevent your gutters from frequent clogging, and to protect your roof shingles from the falling tree branches.
4. Mulch Your Flower Bed
It's the best way to protect your beautiful flower garden from the harsh conditions of the winter weather—which normally entails thaws, freezes, and winds (which can easily break your flowers).
Mulching also helps to maintain the soil moisture thus keeping your plants healthy throughout the chilly season. Additionally, it helps to prevent those ever-stubborn weeds which always tend to sprout whenever the temperatures begin to rise again after the winter.
Improve the appearance of your flower bed by mulching it, and if possible consider organic mulching owing to its nutrient-rich benefits.
5. Get Your Tool Shed Ready for The Season
Most homeowners probably have their tool sheds as an extension of their houses, and so it implies getting it ready for the winter season just the same way you would do to your house.
Inspect your shed's roof for any damages and repair them in advance. Also, consider applying water sealing treatment or paint to the exterior siding and trims as this helps to prevent damages such as wood rot.
Make sure to sort out all those broken tools you've been meaning to fix, oil hinges on shears, sharpen blades if needed, and organize your tool bench so that it stands ready for you on those first spring days. Be sure to store away seeds in lidded containers to prevent mouse infestation.
The Takeaway
Don't take chances with regard to getting your home ready for the winter weather since you never know how much snow will come your way. An afternoon or two of preparedness will see you through those frigid winter days so you can stay tucked away safely indoors with your family.
Author Bio: Deborah Tayloe is a DIY blogger and content writer for the  GutterBrush simple gutter guard system. She loves to write about DIY ideas and is a particular fan of furniture restoration. When she's not writing about DIY topics, she's putting her knowledge to use renovating her 50-year-old home one room at a time.