Gutter Accessory Experts Choose GutterBrush simple Gutter Guard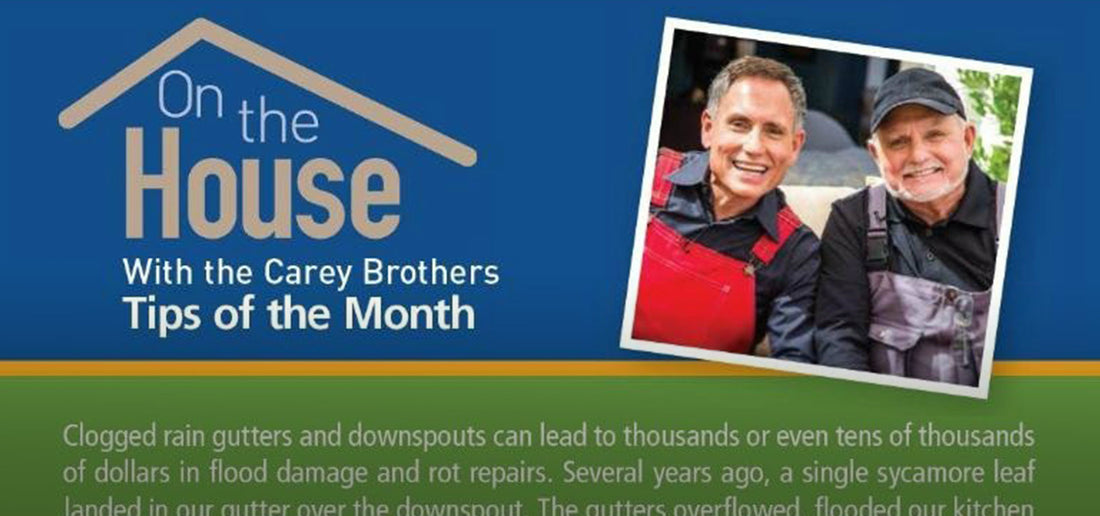 TIME TO BRUSH UP ON GUTTERS - Family Handyman Magazine 
Clogged rain gutters and downspouts can lead to thousands or even tens of thousands of dollars in flood damage and rot repairs. Several years ago, a single sycamore leaf landed in our gutter over the downspout. The gutters overflowed, flooded our kitchen and caused over $30K in damage. We searched for a gutter guard system that would block all kinds of leaves and pine needles and wouldn't be visible from the street or affect our homes curb appeal. We selected the  GutterBrush simple gutter guard system,  which consists of short sections of a cylinder shaped brush that fills the gutter. You can't see it from the street because it tucks neatly into the gutter. GutterBrush does a great job of blocking leaves and needles and is simple to install. All you need is a ladder – no tools, glue or fasteners. Just bend the wire core when rounding corners or fold back into itself to create shorter custom lengths – no cutting needed. Available in various diameters from 3¼" to 8", which protects everything from small specialty gutters to large commercial or industrial gutter systems. Standard 5" is the most common for residential properties. For more information about this simple leaf guard,  visit GutterBrush.com or call 1-888-397-9433. Inquire about their free 6' Trial Pack and see for yourself.
Ask the Carey Brothers a home improvement or remodeling question on their live radio
broadcast every Saturday from 9:00 a.m. to 1:00 p.m. Eastern Time.
Call toll-free at 1-800-737-2474 to ask your question.
Visit their website at OnTheHouse.com for recaps of the show & other helpful info.