Gutter Guard Benefits: Reduce gutter cleaning, clogs and water damage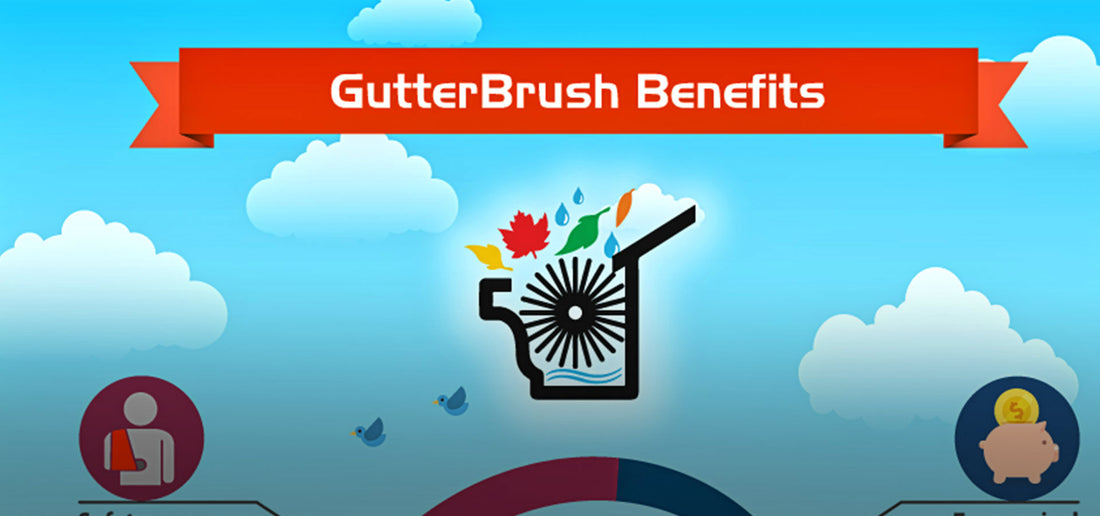 GutterBrush provides the key benefits homeowners are looking for in a gutter guard.
Prevent Expensive Water Damage - Clogged gutters result in expensive water damage.  Rotting fascia / soffits, water in basements, cracked foundations, landscape destruction and mold growth are some of the common problems caused by clogged gutters. 
Affordable - Keeping your gutters flowing should not cost thousands of dollars.  Most homes can be protected with GutterBrush for just $200 - $400.
Safety - Reduce dangerous time spent on your roof or ladder cleaning gutters.
Easy Installation - No tools, fasteners or cutting required to install GutterBrush Gutter Guards.  Just slide sections into gutters.
Don't "BUG" Me! - Standing water in clogged gutters is a breeding ground for mosquitoes and other insects.
Increase Home Value / Decrease Maintenance - Reduce gutter cleaning and maintenance required while improving the value and appeal of your home. 
GutterBrush is proudly Made in the U.S.A. and our team is happy to assist with any questions, samples or product needs you may have.  Whether installing GutterBrush yourself or getting assistance from any local contractor, handyman or friend with a ladder, we are sure you will be happy with the simplicity, affordability and performance of GutterBrush Leaf Guard.