Best Gutter Guards, an Honest Contractors View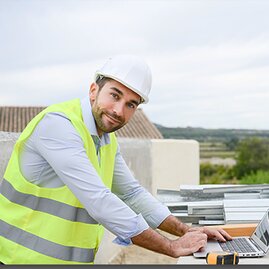 Whats The Best Gutter Guard Company ?

I was speaking with an honest leaf guard contractor today. After having spent 25 years in roofing, I can spot an honest guy and a true fair player.

This gutter guard installer is very up front and transparent; I like that. You can tell by a person's processes and disclosures, if they are setting up a gutter guard agreement designed to be informative and fair. These days, so many are vague on purpose, so you find out about gutter issues after the leaf guard installation.

I glanced at his website, and I felt his gutter guard installation advertisement said it all. His ad is copied below.

We install affordable gutter guard clog protection.

It just makes sense, with the main factor being, our fast gutter guard installation keeps your costs lower: because it is self fitting, it's the fastest! We work with the best leaf guard company to support the fastest gutter guard installation procedure available. It requires no fasteners, so I am able to provide an affordable leaf guard price quote that includes the gutter cleaning and won't give you a heart attack. The Gutterbrush leaf guard protection fills your whole gutter for all-year clog protection. It solves clogging in downspouts and ground storm drainage pipes too. Gutter gunk can't clump, flow or dam up to cause clogging of the gutter outlet tube, which is how gutters clog in the first place.
Gutter clog protection leaf filter that is affordable
Installing GutterBrush gutter guard is easy and fast
Speed of leaf guard installation = lower cost, less labor
No tools, no fasteners, no screw holes
Bristles create raised profile "crowned" for blow-off by wind
It lasts 15 years, durable, easy to maintain and renew
Leaf Guard for any roof
Wont affect roof warranty, doesn't touch the roof at all
We clean gutters for customers regularly, and those high end costly micro mesh gutter guards, gutter covers and gutter screens often experience gutter drainage problems, rain water overshoot, and clogging that requires difficult time consuming work because the gutter guard device is in our way. The customer is not very happy when he or she finds that we have to not only remove the gutter cover and fasteners, but also take time to reinstall. It is difficult to make a customer happy under those circumstances. Read the gutter guard reviews, avoid spending too much money on high end fancy gutter screens and covers. Leaves lay on those gutter devices creating a wet debris mat that ramps the heavy rain water to overshoot the gutter. After spending thousands of dollars, customers get angry when they learn that their gutter guard needs maintenance frequently, but in those cases I am just the messenger after an unhappy rain storm.

Depending on the trees and tree growth, all gutter guards can experience problems and need troubleshooting and maintenance visits, therefore we install GutterBrush because we can install it fast to keep your gutter guard cost lower, and eventually it is simple and speedy to maintain, clean and reuse too because it is not fastened and easy..

If downspout leader pipes connect into in-ground drainage pipes, GutterBrush simple gutter guard helps you steer clear of large gutter drainage excavation and buried pipe repair costs, by keeping leaves from entering your storm drain in-ground pipes. Since 2004 GutterBrush has been making 5 sizes of gutter guard and downspout clog protection. Visit www.gutterbrush.com to learn more.


The GutterBrush system is the best leaf guard for gutters, call to request your gutter guard quote.
----------------

So that's his view and advertisement as experienced leaf guard installers. Thanks for reading what a good honest gutter guard contractor, based on experience, has to say about keeping gutters flowing.


Sincerely


Alex O'Hanley (after 25 yrs roofing)