Tell me about the simplest gutter guard.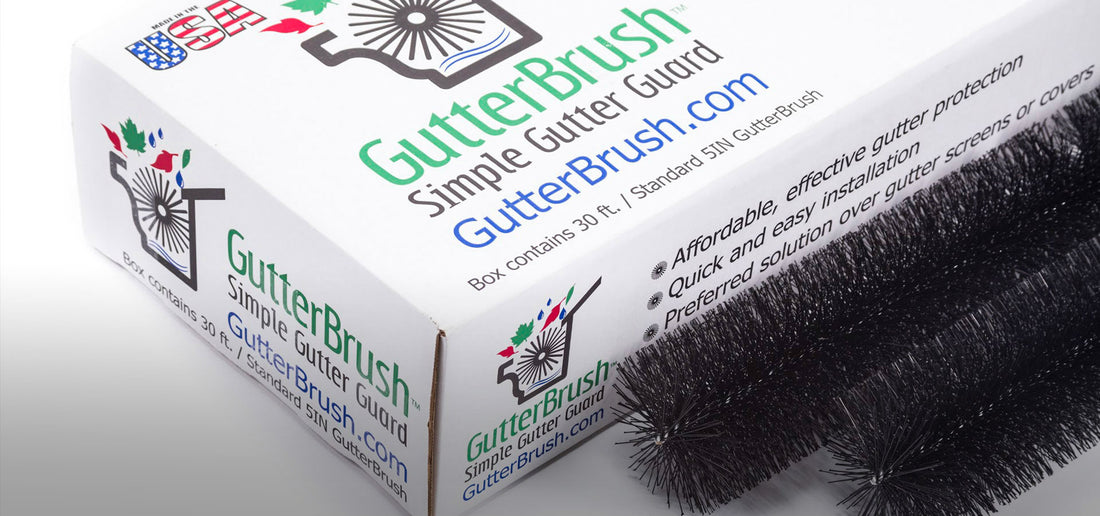 GutterBrush is a simple leaf guard product that solves two common problems for homeowners.
Prevents water damage caused by clogged gutters

Reduces or eliminates dangerous, messy and expensive gutter cleaning
Essentially a large cylinder shaped bottle brush, GutterBrush fills rain gutters preventing the buildup of leaves and debris while allowing water to flow freely.
There are no tools required for this simple leaf guard installation. Just slide 3 ft. sections into your existing rain gutters / eavestroughs.  Simple leaf guard for the DIY Homeowner who cleans their own gutters and even easier for any contractor with a ladder. (Painter, Handyman, Landscaper, etc.)
Most homes can be completely protected for $200 - $300 and we stand behind GutterBrush with a Money Back Performance Guarantee.
GutterBrush Leaf Guard is a family business started and still run by father and son team (Bob & Randy Schreiber) and all products are proudly made in the U.S.A.
We offer homeowners a simple, affordable and effective solution to keep gutters flowing and prevent the headaches and expenses caused by clogged gutters.
GutterBrush simple gutter guard has been featured and recommended nationally by many Trusted Home Improvement Experts ie: HGTV, Today Show, New York Times, Gary Sullivan, Dean Johnson / PBS Hometime, Lou Manfredini, HouseSmarts, etc.